We understand the stress that you are under with limited budget, time and resources…
Therefore, StringBean is here to provide you with stress relief.
Enjoy the power and ease of our FREE, fully automated back up generator inspections and testing workflows.
As we enter the change of seasons, and we anticipate more severe weather conditions, we know the risks that result from interrupted power supply. StringBean is here to ensure your facility remainspowered up.
Our FREE Generator Workflow Pack offers:
Weekly Generator Inspections

Monthly No-Load Assessment

Quarterly Load Test
We're committed to your preparedness for the season ahead, leaving you worry-free in the face of adverse weather conditions.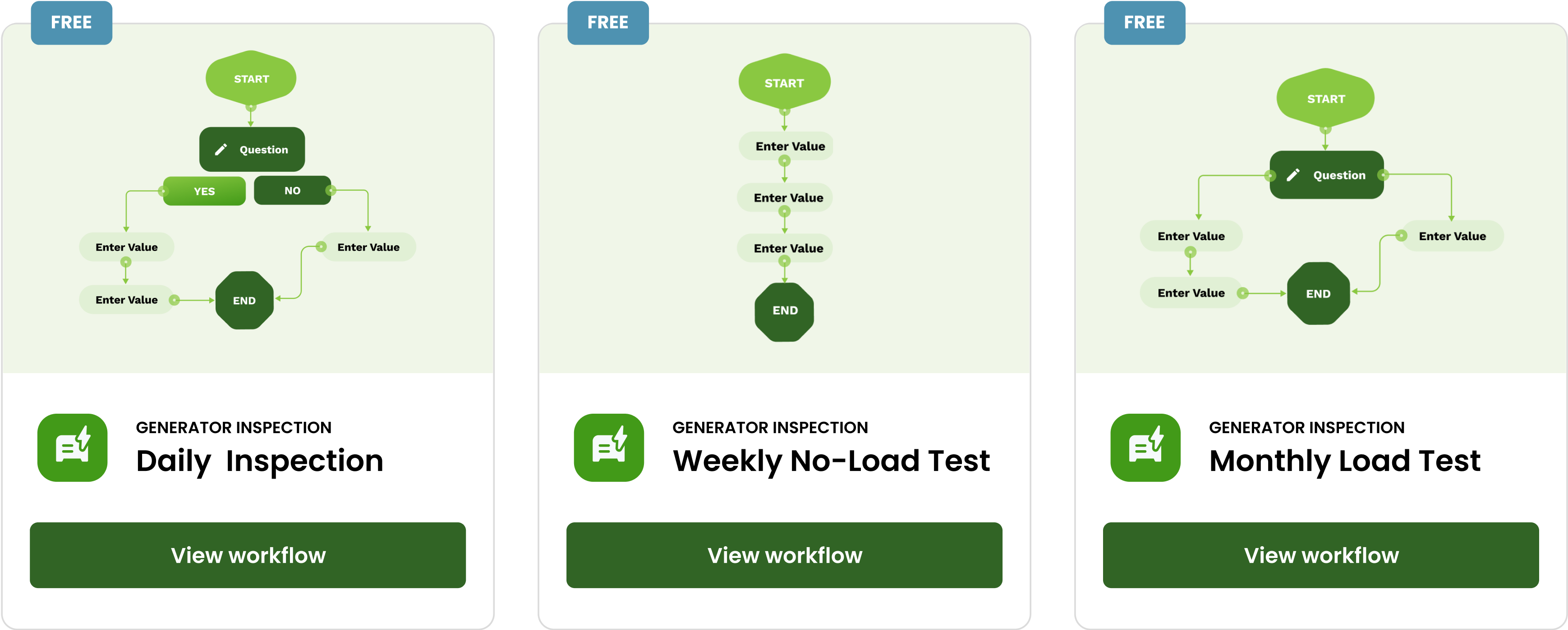 Leverage our report templates for task accountability, risk mitigation, sustainability and warranty compliance. Even better, let our AI immediately escalate and notify your subject matter experts of any deficiencies or conditional outliers.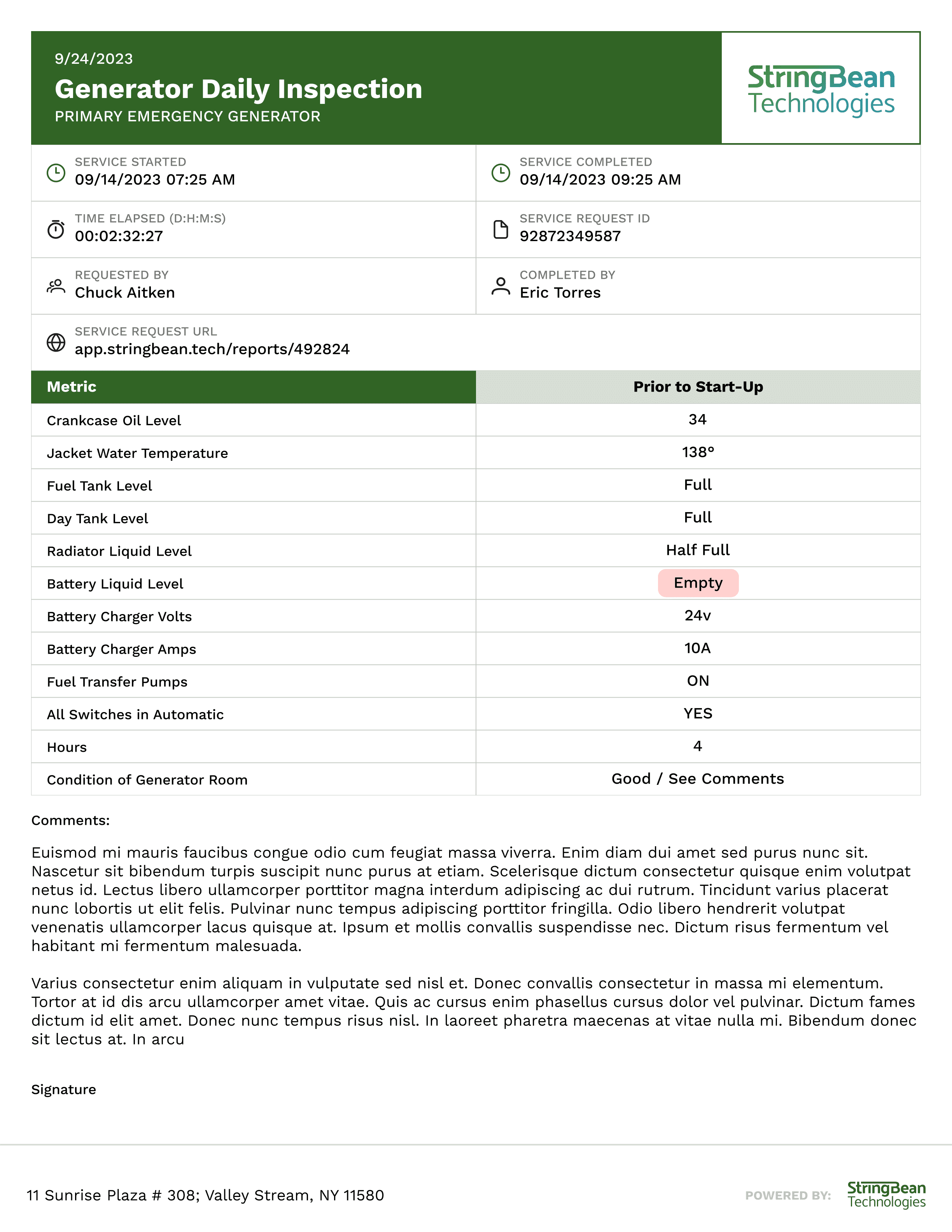 Schedule an appointment below to meet with one of our Solutions Engineers and get you started right away!
Stay tuned for more updates, and as always, we're committed to providing you with the best possible user experience. Thank you for being part of our community!