Enabling the Performance Driven Facility Operator and Ecosystem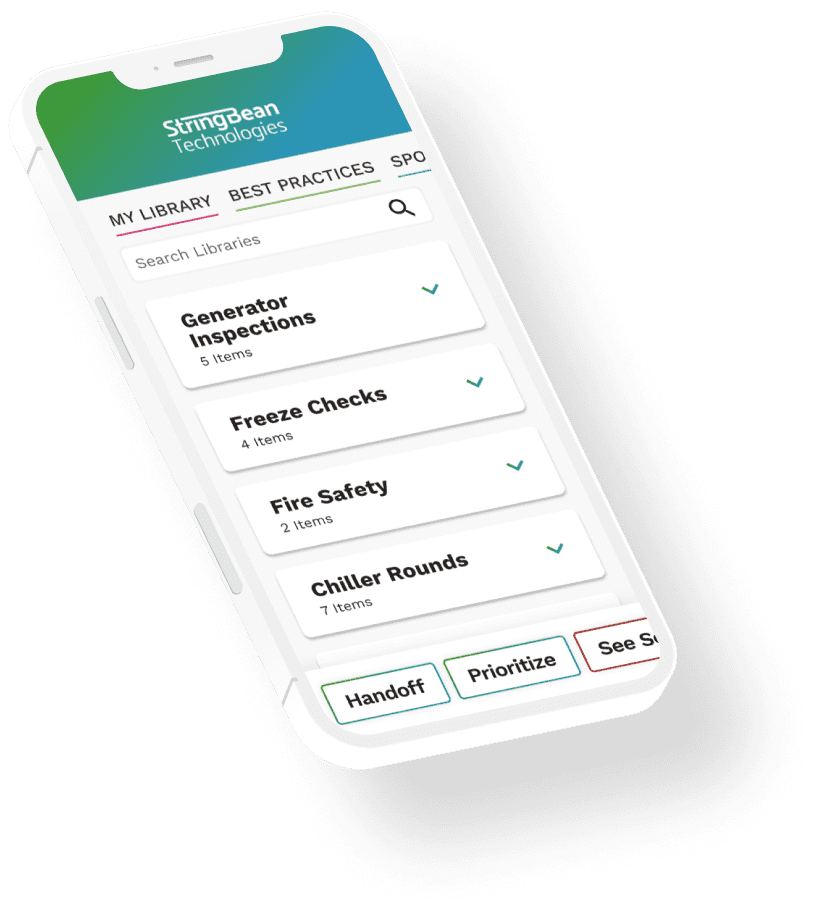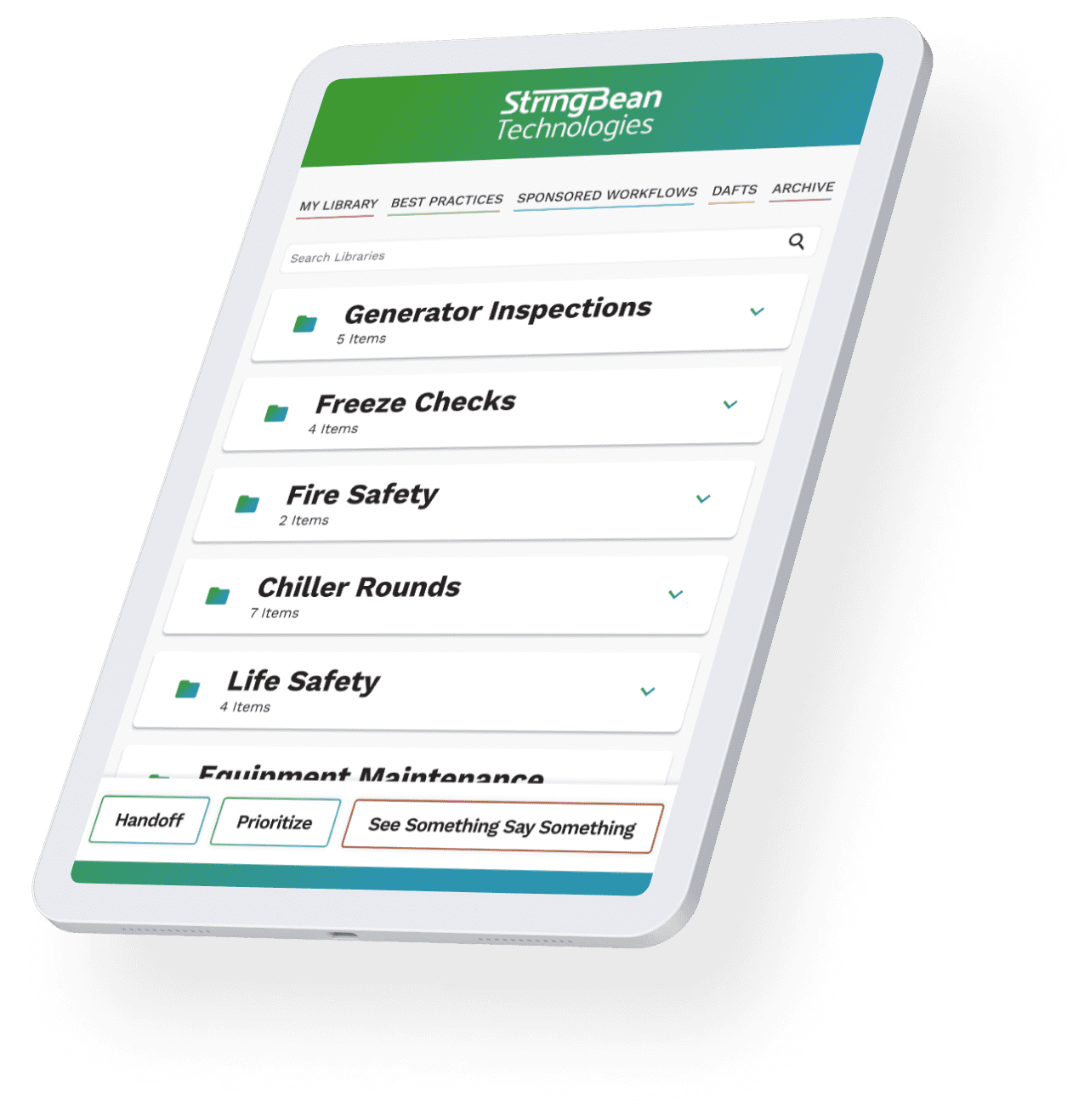 Consolidate Systems and Workflows
Bring your activity management into one interface with pre-built and custom integrations to your existing systems
Get started today without a single line of code or internal IT lift.
Take advantage of the extensive workflow library. The only limit is your imagination.
Access to valuable analytics data
Pull your data into your preferred visualization and analytics tools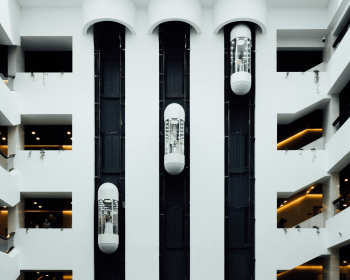 Access to Workflow Library
100% Customizable Workflows
Pre-built and custom integrations
Works with your existing environment
Success in retail properties is about curb-appeal, foot-traffic and great anchor tenants. Stringbean helps ensure our properties and our tenants stand-out. I met the CEO, Reuben Levine, a little over a year ago. StringBean sounded amazing and there was huge need, but seeing is believing. Reuben took me to numerous clients where I was able to hear and see firsthand how easy it was to pick up, and how endless the opportunities are to raise the bar in any operation. One of the sites we visited happened to be a property my partners own (unbeknownst). It allowed me to verify that this visit was not staged (as some often are). We gave them a shot at a property we just bought. We knew little about the staff we were assuming. They picked it up fast which gave us confidence in this team and that the technology is a fit for us and our portfolio.
We used to have our facilities managed in part by an outsourced management company and a decentralized group of internal supervisors. Recent influx of immigrants and growing homeless populations in the geographies we serve required us to invest in a flexible system through which we can efficiently automate and standardize maintenance. StringBean allowed us to equip each location with a multi-lingual interface that covers an array of services required of our locations. Most importantly we have real time transparency to work requirements and completion. We were able to tackle this one location at a time and in 3 short months we have seen usage of the system quadruple throughout our network.
We implemented the "crawl, walk, run" starting in 2023. This was a new concept with SB but they did not hesitate to deliver an option that worked for us. SB and their team are highly accommodating because of the flexibility that SB app has. If you can think it, SB (and their team) will deliver.
Without Stringbean we could never distribute this expertise and tribal knowledge to every touchpoint, nor supervise the vast ever-changing group of internal and third-party resources around the clock. We were up and running in less than a week of working with StringBean's Customer Success team. In less than 6 months, we are already discovering new ways to expand the system's capabilities to meet our needs and management model.
StringBean and its easy-to-use platform allows KABR to efficiently communicate between property and corporate level personnel to improve the overall tenant experience and facilitate our asset level business plan.

While I get solicited too many times to count for Prop-tech, StringBean peaked my interest to address something we are always improving on, communication and transparency. It allows corporate staff to create "to do" lists on a periodic basis for property level personnel and third-party vendors. And monitor them to ensure they are completed timely.
We were introduced to StringBean (SBT) when they first launched in 2017. Using another platform at the time, Williams Equities wasn't prepared to experiment with newly created software to service our world-class data center.   The following year, SBT reengaged with us, presenting software and data updates based on our initial feedback. SBT also had established a comparable client base, no longer making us the testbed. Once partners, the workflows built in SBT for our colocation data center served as a model to roll out across our commercial portfolio. Regardless of technological skillset, with StringBean our property managers and building staff are able to better deliver a Class A management and maintenance experience.
In our business a key area of differentiation is our ability to produce comprehensive reports in a timely manner.  We recently were called in by a Class A Commercial property client to assess heavy odor conditions emanating from a commercial kitchen tenant that was disrupting business operations for neighboring tenants.  We inspected the entire air ventilation system overnight and gathered hundreds of photos and observations in StringBean. The reports were available the moment we walked off site which really impressed our client.
We have used StringBean in our flagship commercial high rise portfolio for several years. We appreciate how StringBean continues to show us new features to help us streamline our management of the buildings. During COVID while occupancy declined and fluctuated we constantly sought ways to run buildings in a leaner fashion. For instance, with StringBean's QR code solution we were able tag every office, restroom and common area. They helped us build specific workflows for cleaning and sanitation requirements. This allowed us to ensure commercial cleaning crews could scan and evidence their work which varied day-to-day and by tenant. We now can quickly modify the workflows by way of frequency and location as our tenants return to work. Ultimately, it enabled us to bring a lot of this work in-house to our custodial staff which saved us a lot on third-party cleaning services.
We operate an 8 KW cogeneration and back-up power facility that serves our largest medical campus.   Transitioning to any new system can be a big distraction and is often prohibitive from a bandwidth standpoint. StringBean quickly replicated all the functionality contained in our legacy systems and added new workflow templates and data presentation that we needed. Our technicians picked it up right away.  Now we can standardize our process and procedures across other locations. We now have an added level of insight into plant conditions and team productivity.
What impresses us most about StringBean's Customer Success model is their deep domain expertise. Whether we are discussing hood & duct cleaning, grease trap services, fire suppression, pest control, HVAC or refrigeration they always seem to be speaking our language. They point us to preexisting templates in the StringBean Library we can quickly clone and modify to suit our crawl-walk-then-run approach. So much potential here and in our other locations for us to manage our operation more efficiently and digitally.
I now have the confidence that we can effectively distribute these routine tasks to anyone on my team. Most importantly, our documentation is updated and saved to the cloud with every touch. I feel this gives us an edge.
We were one of StringBean's earliest clients. It helped us automate Cooling Tower and IAQ inspections where we can't be present around the clock but need to know unequivocally that all our requirements have been met since we assume liability… Case in point, we have performed Local Law 55 inspections for a major landlord. With StringBean we not only achieved a higher level of Quality Control but cut down the time to perform inspections in hundreds of units and produce compliance reporting by over 40%.