Do You Get What You Pay For?
Simple and customizable solution to track, guide and verify work performed "by others"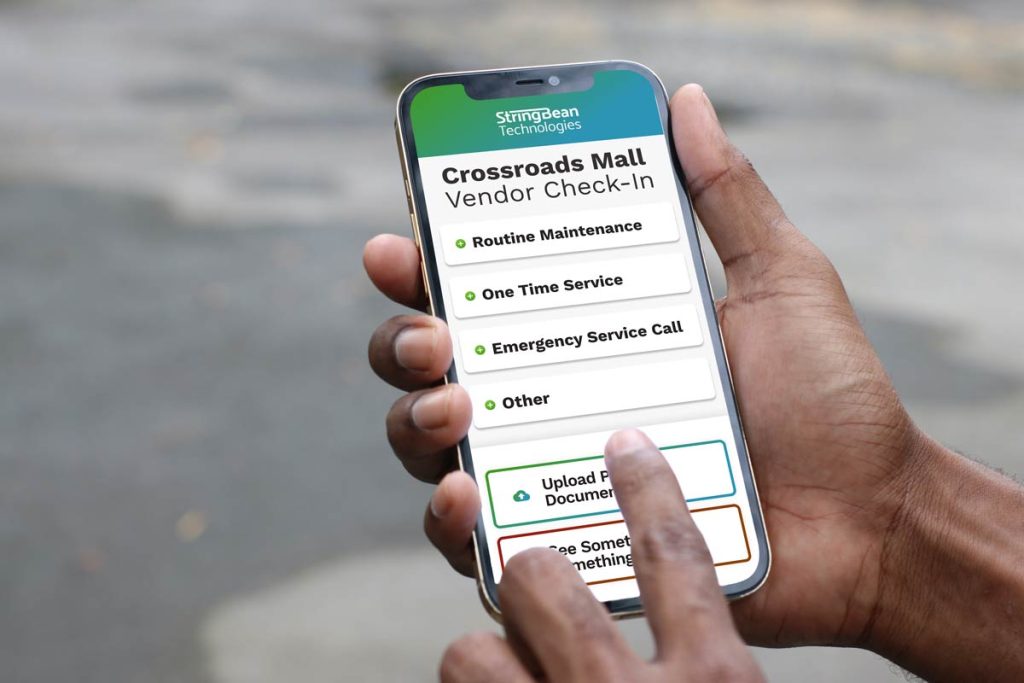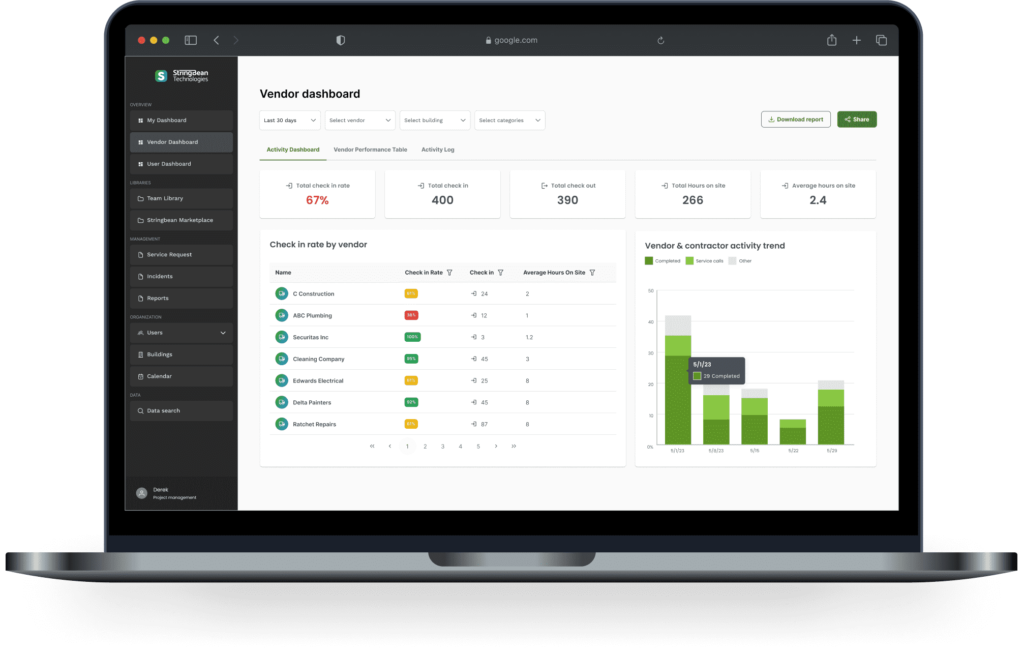 Introducing StringBean Tech Vendor Management
Security desks and access management systems are costly and do not track work performed. They do not record time of arrival and departure; nor where workers were, what they did, duration and status. Meanwhile, FM operators struggle to keep accurate work-logs, relying on the integrity and accuracy of the paperwork left behind "by others."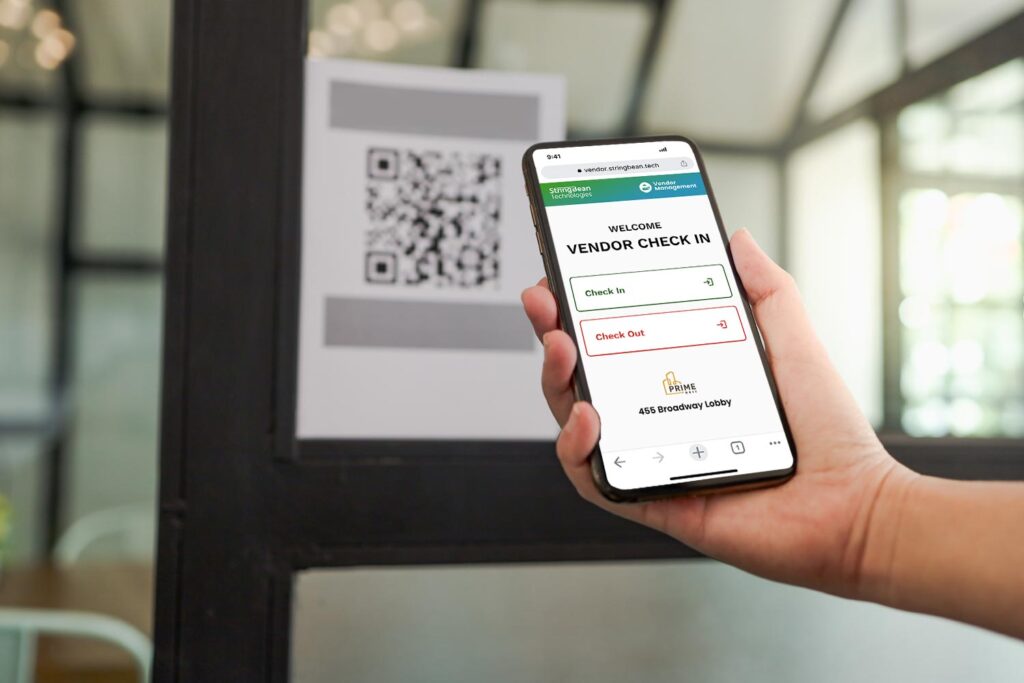 Seamless Check-In & Check out
Vendors with any type of device can easily check into your location. Each visit is time and location stamped to ensure compliance.
Upgrade users to the StringBean Mobile App to gain even further features and insights.
Track exactly what your vendors are doing and when they are doing it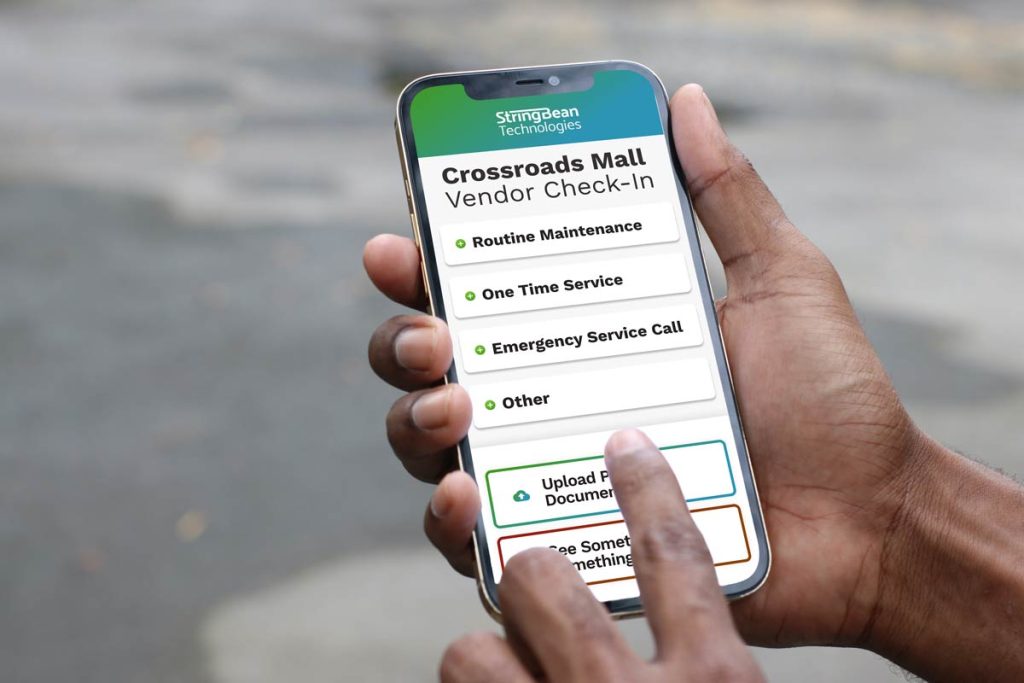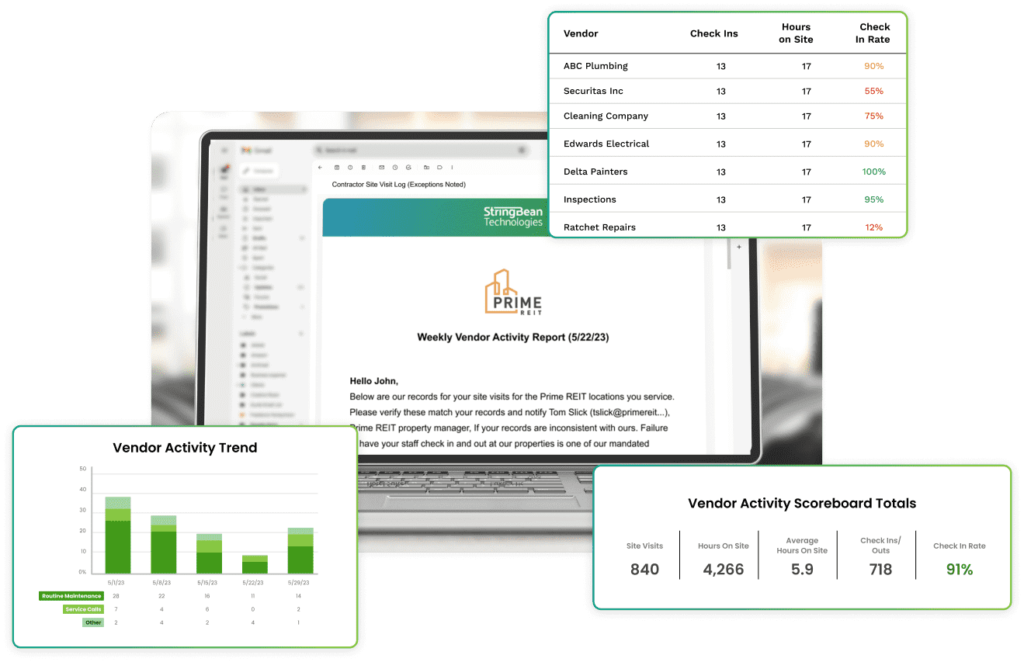 Get customizable email reports on vendor activity as well as summary emails to each vendor, and helpful checkout reminders to vendors who forgot to check out.
Contact us to get a demo of the Vendor Management System.